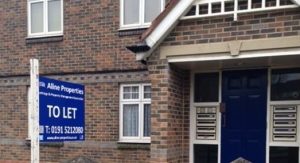 TENANTS
Move in Fees
• We don't like charging a admin fees but where we have to the following applies
• Deposit 1 months rent unless stated
APPLYING FOR A PROPERTY
Once you have viewed a property and wish to take the property from the market
• Fill in application form and reference form
• Discuss housing benefit claims
• Our staff will organise your home visit
• subject to successful checks
• You will be invited to our office to sign agreements and pay fees due
• We will help you with your housing benefit claim online where needed
MOVE IN DATE CHECK IN
• On the day of the move in we will meet you at the property
• We will carry out a inventory check in
• After the inventory check in, we take meter readings
• You are required to sign for the keys given
• Welcome to your new home
REPORT MAINTENANCE
Easy to report maintenance. You can report maintenance using the button below, calling our office or sending a text. If its an emergency please call our emergency no.
PROPERTY VISITS
We carry out quarter visits at the property you will be informed in writing about the visit. The visits are for your benefit as well as the landlords.
PAYING THE RENT
We will organise a standing order with you at your tenancy signing. This is the prefered payment for rent. Should you need payment details. Please request them using the button below. We do not accept cash ! cash payments have a additional charge for handling, you will be billed for this.
TENANT SHOP
We use Tenant Shop who take care of the utilities.
The will inform the
• Water
• Energy
• Council Tax
With this comes benefits to yourself with regards to energy, phone, internet and TV packages.

TENANT INSURANCE
ALINE PROPERTIES are delighted to inform you of a bespoke Tenants
Contents policy provided by Let Alliance.
The Let Alliance policy has been designed specifically for use by Tenants and provides
you with comprehensive cover with NIL EXCESS payments!
Here are just some of the things the Let Alliance Tenants Contents policy will cover you
for:
• 6 and 12 month policies available with no administration fees
• NIL Excess option available
• Cover available for any Sum Insured between £1 & £50,000
• Tenants Liability to Landlords up to £2,500
• Alternative Accommodation included
• Replacement of Keys and Locks included
• Money and Credit Card cover
• Public Liability up to £2million
• Accidental Damage Option available
• Option to cover high risk items – up to £7,500 per article
• Pedal Cycle Extension available
If you would like a free quote and to apply on-line within minutes, please click on the Let
Alliance logo's on this page and you will be automatically directed to their website to
complete you quote and application.
Alternatively, if you have any questions then please contact us on 0191 5212080 or email us via info@aline-properties.co.uk and we will be more than happy to discuss any questions you may have.
To view all properties that Aline-Properties has please click on here